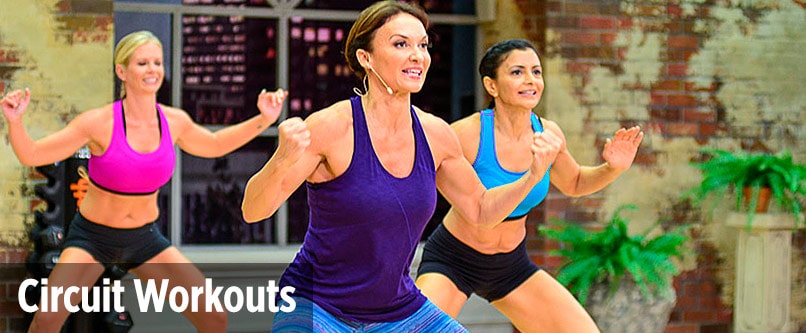 Cathe Friedrich's Circuit Workout and Exercise DVDs
If you are looking for great workouts that mix cardio and endurance strength training in the same workout, then you'll want to try Cathe's circuit workout exercises DVDs. Studies have shown that mixing aerobics with weights is the fastest way to blast away fat and since circuit workout routines contain both, they're great for burning calories and weight loss.
For over twenty years we have been known for producing the highest quality workout and fitness DVDs in the industry. We offer one of the largest privately held fitness libraries in the world with over 300 fun and challenging workout DVDs to help you get the results you are looking for. All of our in-stock workout DVDs qualify for free worldwide shipping when your order totals $50 or more after coupons.
All of our workouts may also be purchased as digital downloads by going to our Cathe Downloads digital delivery store. So what are you waiting for? Get training with circuit exercises today!