The Cathe STS Steel Barbell and Vinyl Weight Sets include everything you need to start adding barbell work into your fitness routine. You can purchase either a complete barbell set (includes weights and barbell) or you can purchase the Cathe STS barbell and weight plates separately. The 40 lb. and 60 lb. barbell sets are only available for USA customers, but International customers can purchase the barbell and weight plates separately.

Build your bar below!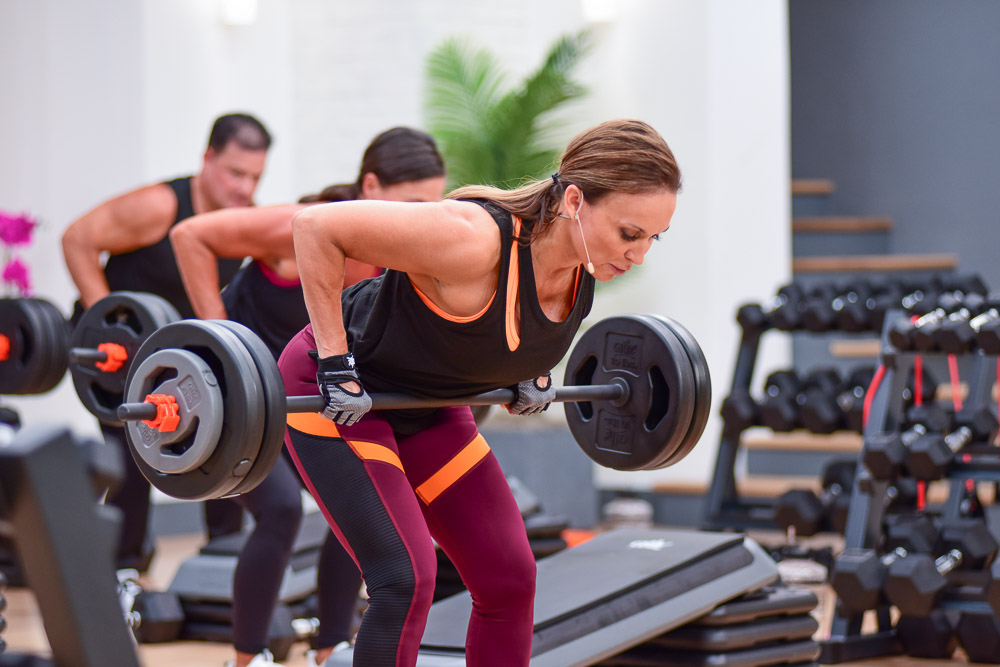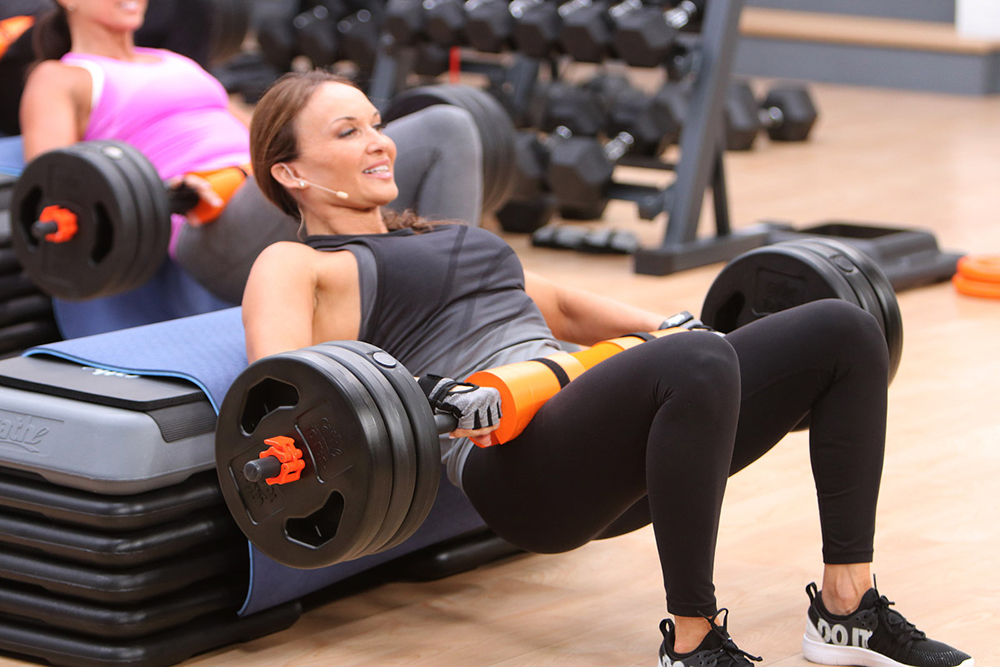 This Cathe STS one-inch diameter barbell and 40 lb. weight set comes with a 53-inch one-piece 26 mm diameter 4.2 lb. hollow lightweight steel bar, two orange Cathe quick release barbell collars, two *10 lb. vinyl weight plates, two *5 lb. vinyl weight plates, and two *2 1/2 lb. vinyl weight plates. (*the actual weights of bar and plates may vary by a few ounces from what is listed here). Each weight plate comes with two hand grips so you can easily grip and use each weight plate for exercises where you would normally use a dumbbell, like a tricep kickback. A 60lb weight set is also available which includes everything in the 40lb weight set as well as two extra 10 lb weights.

You can use the Cathe STS barbell for strength training exercises like squats, deadlifts, bicep curls, bench presses, barbell rows, military presses, and almost any weight lifting exercise that uses a barbell. This is the same barbell that Cathe is using in her new Muscle & Recovery STS 2.0 workouts.

Cathe has taught thousands of group fitness classes at her Gym in New Jersey and we have designed this barbell based on her experience of using a barbell for her group fitness classes and the weight workouts you see in many of her weight workout DVDs. For example, we made the Cathe STS barbell as a one-piece bar because it is stronger than bars that are not one-piece. We made the flanges extra big (2 inches) that stop the weights from sliding onto where you grip because this helps to prevent the weights from wobbling side to side. We also increased the diameter of our barbell ever so slightly to 26mm for a more comfortable grip. Each of our weight plates, even the small 2.5 lb plates, have access holes so that can easily grip each plate which means you can more easily change your weights on the barbell and also use your weights without the bar for various strength training exercises. And last, but not least our quick release collars make changing your weights a snap.

Our Cathe STS studio cardio barbell is designed to only be used with 1-inch vinyl weight plates. Though we made our barbell extra strong for a bar of this type, it is not designed to replace an Olympic weightlifting bar for extra heavy lifting as you see in the free weight rooms of most gyms. Weight plates and barbell are also available for purchase separately.